Fashion influencer on Instagram
We've already talked about who the Italian influencers on the web are and how to become an influencer on the web giving you some useful ideas. The DailyMail has drafted the rankings of the silver foxes, silver foxes, or the most beautiful influencers over fifty years in the world, also taken from Republic.it. What we care about is who are the most beautiful influencers and what they do in their online life? How did they built the success that led them to enter the ranking of fashion influencers on Instagram.
Alessandro Manfredini
Known in the net for his beard, Alessandro Manfredini is an Italian artist and sculptor. The earthquake that struck Emilia Romagna in 2012 took him home and works of art. During the days he spent in the tent after the earthquake, Manfredini had to reinvent himself to build a new future and decided to leave his beard. Grown up during the months in the tent, the beard of the fashion influencer of Modena caught the attention of the net making Alessandro Manfredini a style icon. Testimonial of a non-profit movement to fight cancer, Manfredini is a great example in Italy of instagram influencer of success.
Irvin Randle
Also known as the world's most sexy grandfather, Irvin Randle is 55 years old and has achieved success thanks to his Instagram profile. Elementary teacher with a strong passion for social media, Randle began posting his photos on Instagram by hitting with his oriental features his followers who gave him the hashtag #MrStealYourGrandma. Grandfather of two grandchildren, today he boasts on Instagram 152,000 followers.
Eric Rutherford
Eric Rutherford is an ex-actor and Californian model who has built his online success through organizing events. The organization and production of California-perfect events allowed him to create an online business, sharing photos of his glamorous events on Instagram. At 49 years, Rutherford has reached nearly 200,000 followers on Instagram.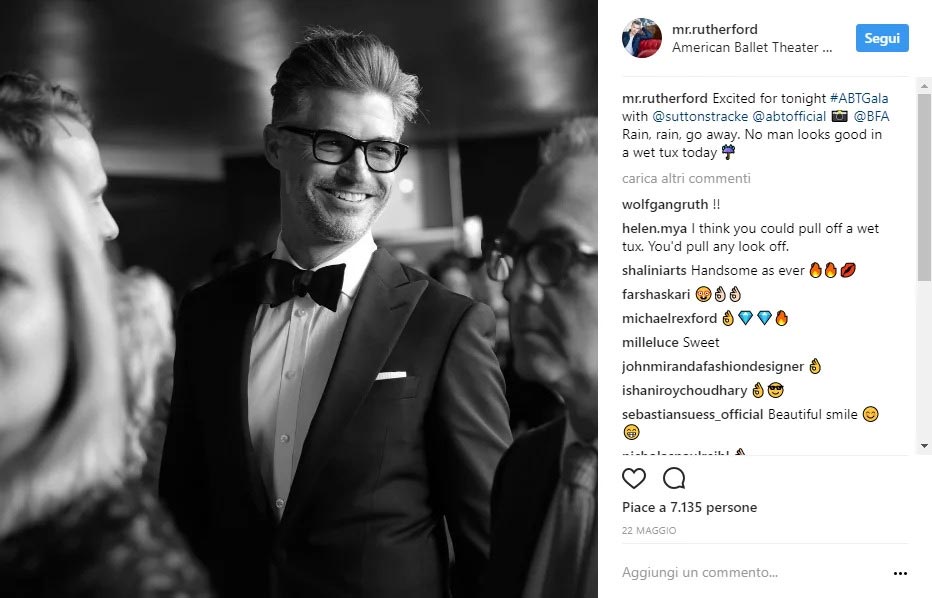 Aiden Brady
English Language Teacher in Spain, Aiden Brady has a past as a writer and as an actor of porn movies. He had to stop this last profession because of a road accident that almost paralyzed her. Today Brady is 51 years old and has more than 70,000 followers on Instagram.
Ron Jack Foley
Ron Jack Foley's success is related to sport: he has achieved popularity with Instagram thanks to his photos of mountain and snowboarding. Ron Jack Foley is 50 years old and has more than 20,000 Instagram followers today.
Shan Michael Hefley
More than 30,000 followers on Instagram at 54 years, Shan Michael Hefley is known on social networks for his passion for fitness and keeping healthy eating. The passion for a healthy and balanced lifestyle has led him to be a reference point among the social influencers of the industry
Philippe Dumas
Manager for over twenty years, Philippe Dumas at sixty years has decided to embark on a model career following the bankruptcy of his company. Even if his success is related to her beard and despite being "the oldest" in the list, the French model is one of the most loved and sought after.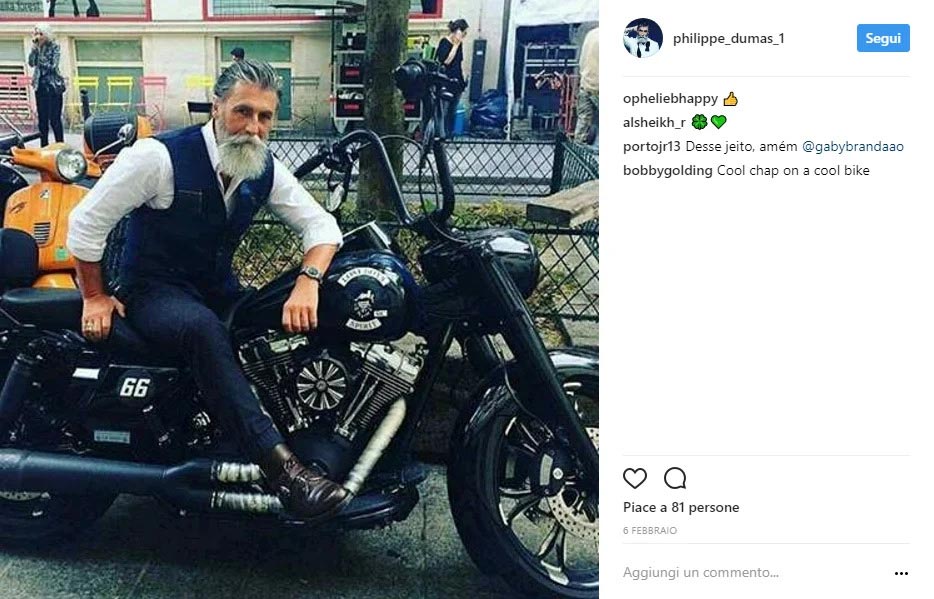 Gianluca Vacchi
Immanent entrepreneur of Ima, his family's business, Gianluca Vacchi has gained world renown thanks to his fun ballets on the exclusive yachts and his luxurious lifestyle. At the latter Vacchi has dedicated a hashtag #GVlifestyle and a line of clothing. Today Vacchi is in the Audisocial online rankings of influencers on third place in the general ranking and first place as Italian Instagram influencer.